So I finally broke down and sorted through the GIGANTIC stack of catalogs that has been taking up residence on my kitchen counter. Some of the catalogs didn't even make it through the first round of cuts and were sent straight to recycling. Others were honored with a mere flipping of pages prior to their eventual doom of the recycling bin, but some had pages torn out and stole a little piece of my inspiration heart.
Without further ado... the finalists are...
How precious is this Stripe-Edge Sheet Set from West Elm? I know I totally have a obsession with all things grey right now but I love the simplicity of these sheets while remaining very unique.
This Stripe Shower Curtain (also from West Elm) would look awesome in my guest room bath. The shower area is void of good lighting and the white stripes would really brighten up the small space.
I would love this Butler Tray and Stand from West Elm for my living room. The silver lacquer finish would really tie-in the silver coffee table (I have yet to finish) and be great between two arm chairs for resting drinks.
This Yorkshire Console Table
from Grandin Road would be awesome for my back patio. On a day-to-day basis it could hold tubs with my little nuts outdoor toys and plantings of fresh herbs for cooking. When entertaining it would be a great set up for a appetizers and drinks or a little backyard barbecue buffet.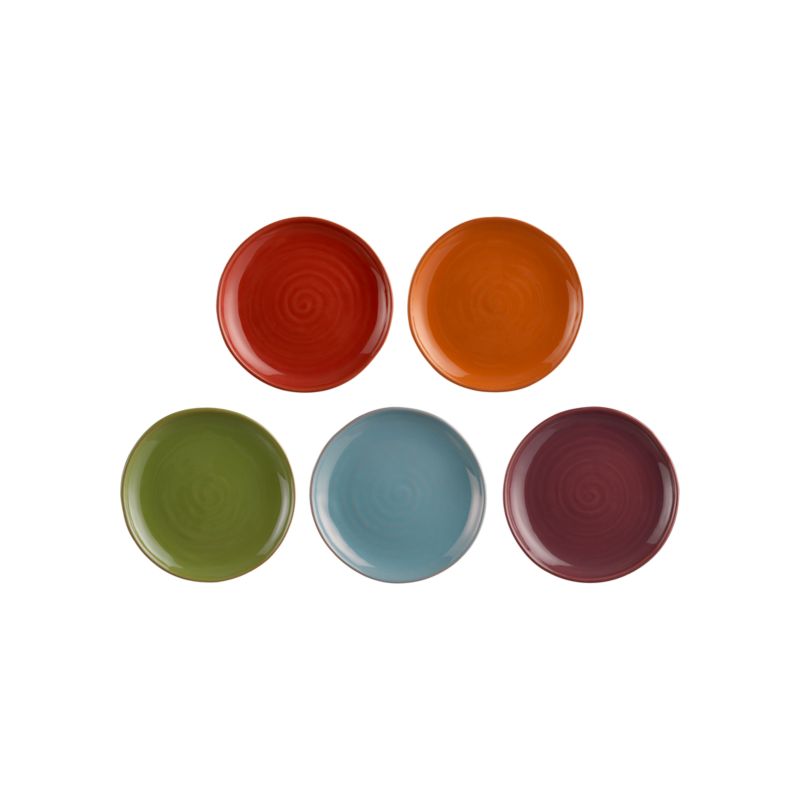 Speaking of appetizers...I love the bright teal in these Copa Dinnerware Appetizer Plates from Crate and Barrel. I am the queen of sticking with basic white or cream dinnerware and then adding accent pieces for punch. Colorful or patterned appetizer plates are a great way to spice up your everyday dinnerware for parties.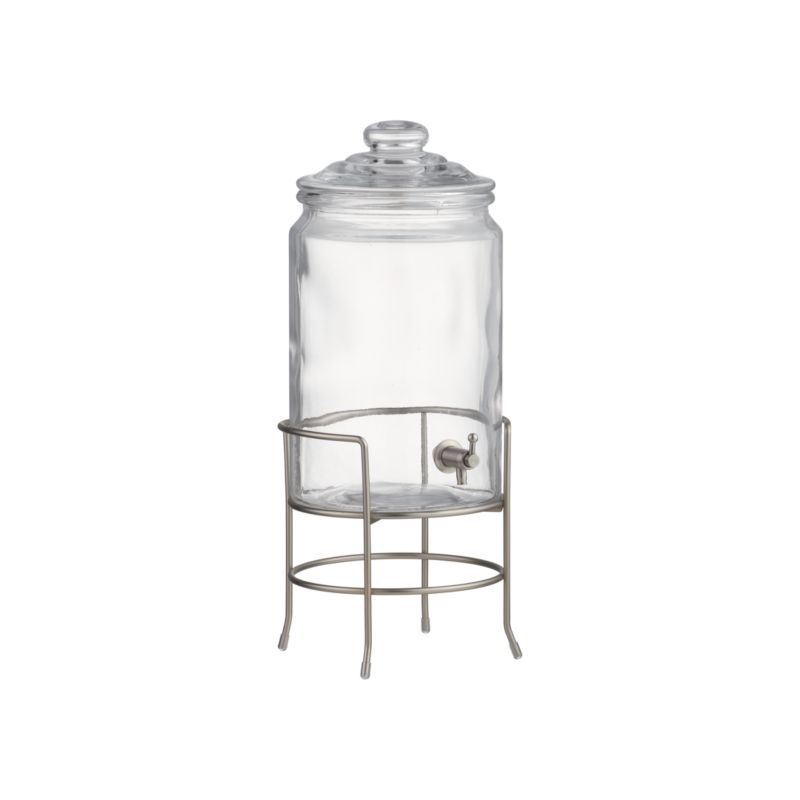 I know that beverage jars like this are really popular right now, but let me tell you what is SO nice about this is that the spigot is metal as opposed to plastic. Meaning that this Cold Beverage Jar and Stand from Crate and Barrel is highly unlikely to break off at the spigot when guests are trying to get a drink (which has totally happened at a party of mine before - and it may have been a borrowed beverage jar).
Lastly, but truly not least, I have had my eye on these Indoor/Outdoor Drapes from Ballard Designs since last summer. Our breakfast room looks out on our patio which looks directly at our neighbors patio (zero lot lines with no fence). Putting up shutters or blinds in the breakfast room would really take away so much natural sunlight that our downstairs receives. Outdoor drapes across the patio would provide privacy and a little glam to our outdoors. While my heart is in love with the "spa" color, my realistic side knows that the "sand" would blend in better with the exterior of our house.
Just a few things that have caught my eye lately. What has caught your eye, caused you to dog ear or a page or even pin to pinterest? I would love to hear what you are "loving" right now.
Please note that I am not advertising for West Elm, Crate and Barrel, or Ballard Designs. While they might like the know me for my cinnamon rolls (you know a friends with benefits situation) they simply know me for my shipping address and credit card number. I am reap no benefits from telling you the things I love!